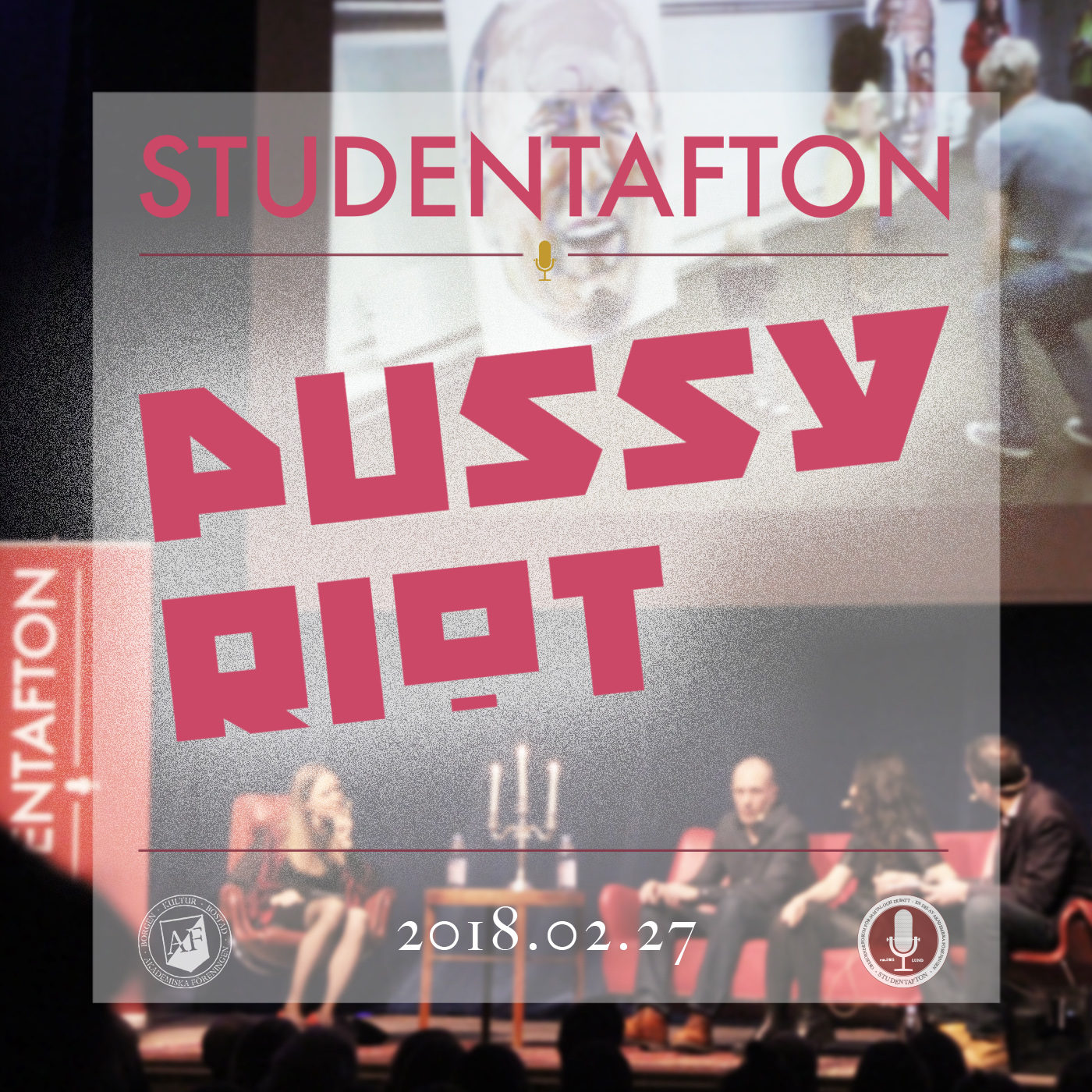 On the 27th of February 2018 Studentafton had the pleasure of hosting Pussy Riot members Lusine Djanyan and Alexey Knedlyakovsky for a Studentafton on the subjects of art, activism and freedom of speech and expression.
The evening can now be listened to via our podcast and is available directly in your podcast app - just search for "Studentafton" in your podcast app.
Pussy Riot gained international reputation in 2012 after a regime critical performance at the Cathedral of Christ the Saviour in Moscow, for which three of the Pussy Riot members were sentenced to two years imprisonment. During a protest perfomance in connection to the Winter Olympics in Sochi, Russia Lusine Djanyan and Alexey Knedlyakovsky were beaten by Cossacks. Djanyan was later on also fired from her position at the university in Krasnodar. Listen to the discussion led by Lisa Kirsebom and the 30 minute long session of questions from the audience.